SCY14-1B Manual variable axial piston pump
Product No.:2019121110043
SCY14-1B Manual variable axial piston pump
working principle
The main body (see the structural section) drives the cylinder to rotate by the transmission shaft, so that the seven plungers evenly distributed on the cylinder rotate around the centerline of the transmission shaft, and the slide shoes in the column slide assembly are pressed against the variable head by the central spring ( Or swash plate). In this way, the plunger reciprocates with the rotation of the cylinder to complete the oil suction and oil pressure actions.
The manual variable pump changes the flow by externally adjusting the handwheel, rotating the adjusting screw, which drives the variable piston to move in the axial direction, and at the same time drives the variable head to rotate around the center, changing the tilt angle to achieve the variable purpose. The lock nut can be tightened when the required flow is reached.
When the handwheel is turned clockwise, the flow decreases. When the handwheel is turned counterclockwise, the flow increases. Its percentage value can be roughly read from the dial. Unloading is required to change the flow during work.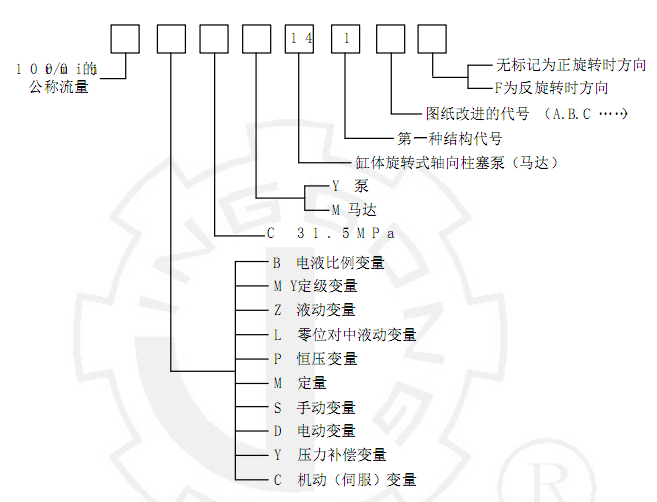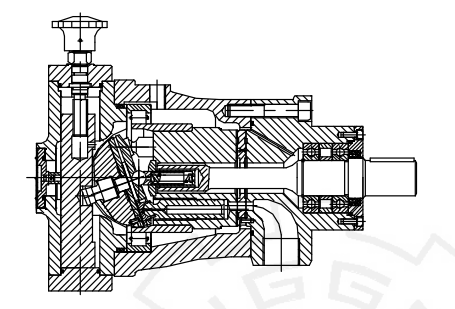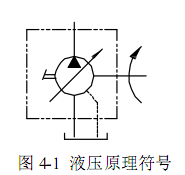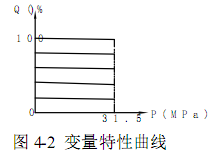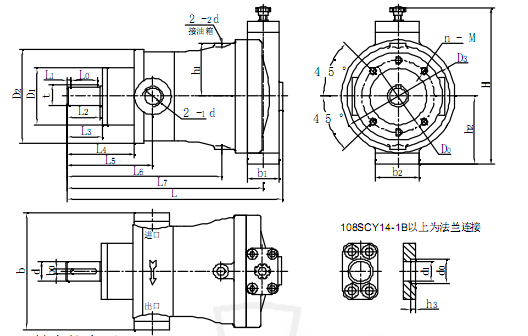 Piston pump 1.25SCY14-1B, piston pump 2.5SCY14-1B, piston pump 5SCY14-1B, 10SCY14-1B, piston pump 16SCY14-1B
Piston pump 25SCY14-1B, piston pump 32SCY14-1B, piston pump 40SCY14-1B, piston pump 63SCY14-1B, piston pump 80SCY14-1B
piston pump 80SCY14-1B, piston pump 160SCY14-1B, piston pump 250SCY14-1B
Products Category
Contact Us
Name: Mr Xiong
Tel: +86-13509210189
E-mail: zfhydraulic@hotmail.com
Skype: zfhydraulic
WeChat: 2542600020
Whatsapp: 008613509210189
Add: No.8th,South Peace Road, Qidong City, Jiangsu Province, China